I don't know if I've ever expressed my love for Ryan Adams on this blog. In case I haven't, I love Ryan Adams.
There, I feel closer to you now, having shared this.
My love affair with Ryan Adams has been going on for six or seven years. I've seen him live twice (not nearly enough for someone who loves him as much as I do) and have all of his albums. His music is the kind that you want to listen really loudly, while lying on the floor of your apartment or house with all the lights off. Or maybe that's just me... He's a little bit country, a little bit rock n' roll, a little bit Neil Young... I'd be a terrible music critic; I can't describe it.
The reason I'm telling you this is because his new album, Easy Tiger, was released today. I pre-ordered it from iTunes and am listening right now. It's lovely, just lovely... (Lovely? Yes, I'd be a terrible music critic.)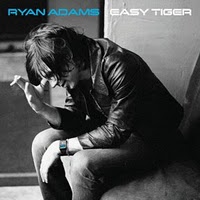 Here's a great article in last week's New York Times about him and it.
If you feel so inclined, head on over to iTunes and check it out, or head on over to his MySpace page and check it out, or live life on the wild side and BUY IT without even listening to it. Ah... the old days. It used to be like that, remember?
My favorite songs on Easy Tiger so far...

I Taught Myself How to Grow Old
Everybody Knows
Oh My God, Whatever, Etc.
Two (with background vocals by Sheryl Crow)
Check back later today for my top ten favorite Ryan Adams songs.