I'm watching Miley Cyrus on Oprah right now. (DVR... Yeah, baby!) What I want to know is... do you think she has lip injections?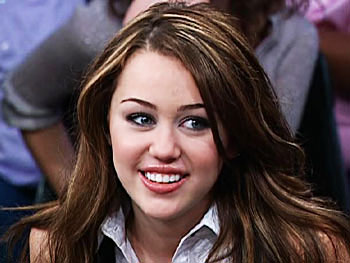 The top one is the one I'm a little suspicious about.
Hmmm....
Ugh. She just called Oprah "Girl," like, "Hey, girl!" They didn't show O's reaction—I can't imagine she was thrilled. For one, Oprah ain't your girl, Miley. She's older than you, your superior, and she's freakin' OPRAH!, for cripe's sake. And two, you kind of said it with a hip-hoppy twang. (Hey, I'm just saying...)
I don't mean to knock her. She's young and successful—more power to her—but Miley, Oprah isn't your girl!
I will say that I just love her dad, Billy Ray. He seems so nice with his little butt-cut and highlights.

He talked about something Thomas Edison said about failure. Every time you fail, you're one step closer to finding success. Like, you've figured out another way that won't work, so you're that much closer to finding the way that will.